Overview
Complete protection, one part at a time
Carriers are single component protective housings that frequently serve the additional purpose of supporting delicate I/O terminals during the temporary connections needed for test and burn-in. Carriers are an effective method of providing mechanical and electrical protection for individual devices.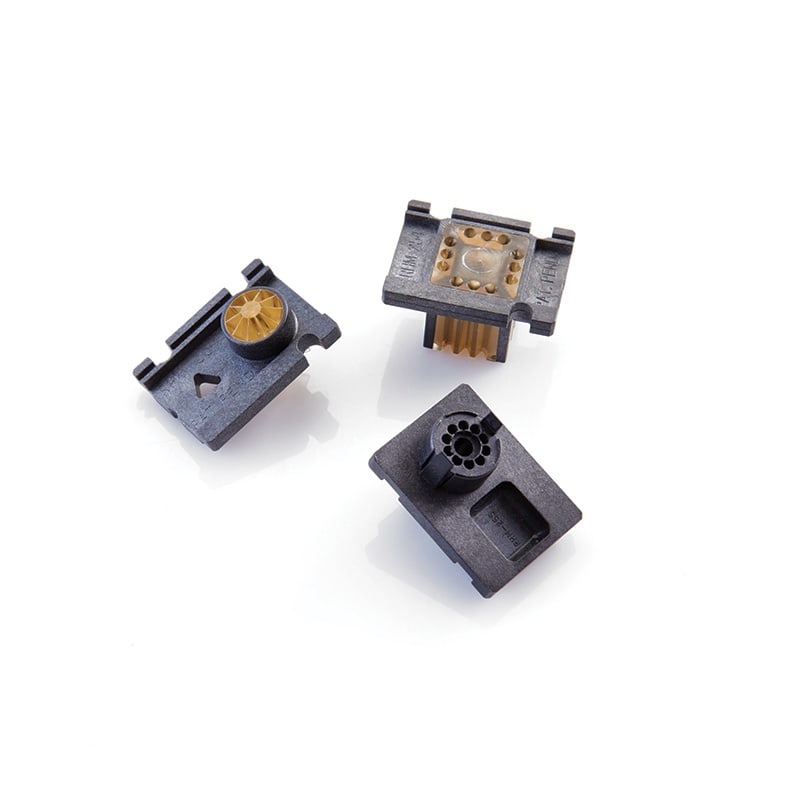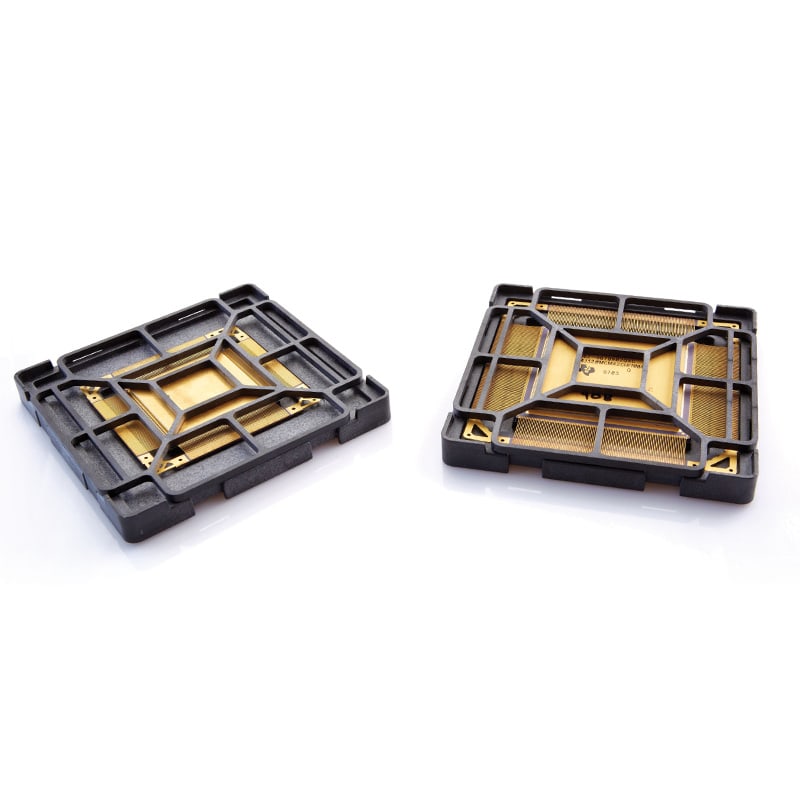 Features
Mechanical Protection
Carriers protect devices from damage by isolating the leads from unintended contact and creating a protective barrier around the entire device.
Electrical Protection
Carriers are manufactured with material that provides ESD protection and, depending on the application, they may also act as a Faraday cage.
Socket Alignment
Carriers are often used to handle delicate surface mount devices during assembly and test. Often still unformed, the leads must be protected and support during test. The carriers have features that align the device under test (DUT) precisely with the contacts in the socket or contactor.
Innovation Surrounds Us
R H Murphy Company brings new dimensions to carrier technology. Mobile Beam carriers allow a single design to accept a range of device sizes, reducing part numbers and adding value. Integrated bumpers protect fragile components in gravity-fed automation. ISOPAK technology eliminates false test failures experienced with other conductive carriers by isolating device leads with insulating material while maintaining full ESD protection.