R.H. MURPHY Utilizes NOSTAT® Composite Polymers To Protect Sensitive Electronic ICs and Components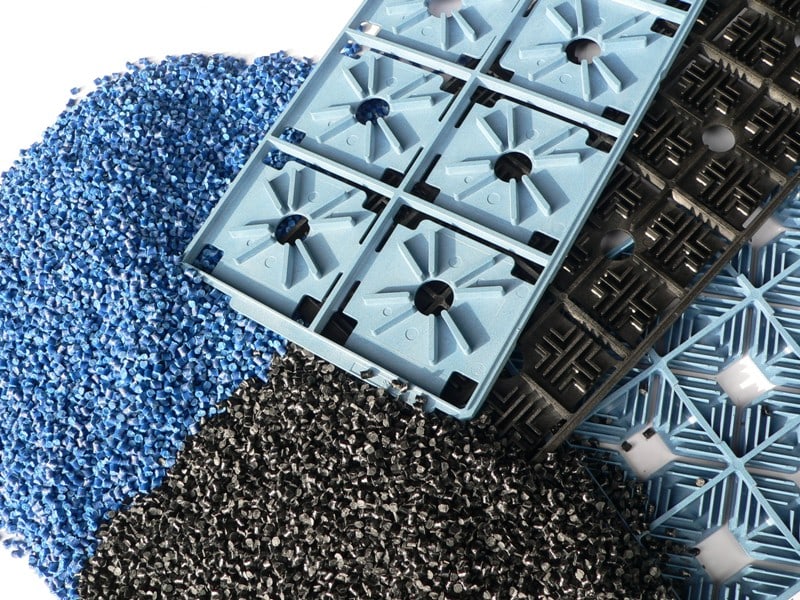 R.H. MURPHY UTILIZES NOSTAT® COMPOSITE POLYMERS TO PROTECT SENSITIVE ELECTRONIC ICs AND COMPONENTS
R.H. Murphy Company, a recognized innovator in the field of IC and electronic component handling and protection, uses NOSTAT® Composite Polymers to manufacture JEDEC matrix trays, carriers, handling and packaging products with superior ESD and mechanical protection. Formulated with electrically conductive additives, the family of NOSTAT® Composite Polymers safely shield sensitive devices from electro-static discharge and tribogeneration. Reinforcing elements in NOSTAT®Composite Polymers maintain flatness and dimensional accuracy while increasing strength and toughness, giving R.H. Murphy Company products outstanding precision and performance in automated and manual processes, shipping, and long term storage.
NOSTAT® Composite Polymers range from low-temperature formulations for use in applications up to 60°C to bakeable formulations rated to 180°C. Unlike the short-term ratings applied to some discount products, these temperature ratings are real-world values and R.H. Murphy products will not warp or distort at rated temperatures. NOSTAT® Composite Polymers are non-sloughing and do not contain carbon powder (a common compromise in low-cost trays) so they do not shed conductive particles that can harm electronics and contaminate solder joints.
R.H. Murphy Company offers a wide range of standard and custom products manufactured of NOSTAT® Composite Polymers. Included are the many open-tooled trays and carriers for PGA, BGA, TO and many other surface mount and through hole devices. Notable are the many custom trays manufactured through the RAPIDTRAY® Program, offering low- and moderate-volume custom JEDEC matrix trays with short lead times, low minimum quantities, and no tooling charges.
About R.H. Murphy Company
Founded in 1982, R.H. Murphy Company has been an industry leader, inventing and supplying much needed products to support manufacturing, testing, and shipment of semiconductor devices, integrated circuits, sensors, and a growing range of electronic components. R.H. Murphy Company combines exceptional creativity with knowledge and expertise in ESD management, industry standards, and automation technology which have been applied to the design and manufacture of polymer products generating numerous U.S. and international patents. For more information contact R.H Murphy Company, Inc., 3 Howe Dr., Amherst, NH 03031; Call 603-889-2255; Fax 603-889-3129; email [email protected]; or visit www.rhmurphy.com.
---